Modern Wooden Almirah Manufacturer in Rohtak
what we design
Reedify- weaver of your second home
We are leading wooden almirah manufacturer in Rohtak who can meet all your wooden almirah requirements.

We wholesale wooden almirah manufacturer/distributor/supplier in Rohtak. We vow to provide you finest wooden almirah pricing in Rohtak, as well as a quality mark up on our items. in Rohtak Whether you're looking for wholesale wooden almirahs, wooden cupboards, wooden chests or accessories, we are manufacturer of one of the best wooden almirahs in Rohtak to match your decor.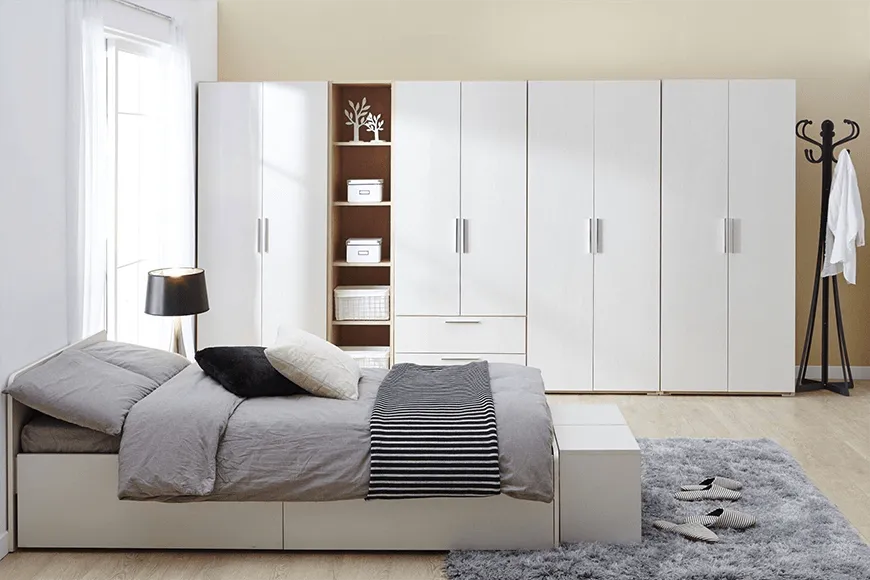 Modular Wooden Almirah
Reedify is rightfully proud of our selection of wooden cupboards. Superior quality combined with attractive designs that radiate aesthetic appeal mix with practicality based on years of understanding of what a wooden cupboard must give its user. in Rohtak We understand the rigors of home storage and the demands of homeowners, so we can ensure that you discover the ideal storage solution for your needs. Our selection of wooden cupboards includes anything from single-door cupboards to double-door cupboards, and from tall cupboards to wide cupboards. We provide all designs, from traditional to modern, in a palette designed to complement your home décor.
Modular Wooden Cupboard Almirah Design
Reedify is rightfully proud of its selection of wooden cupboard almirahs in Rohtak We are the industry leaders in wooden cupboard almirahs, with a choice that is both beautiful and wide. Our collection includes fully ergonomic and best wooden cupboard almirahs with premium design. If you want a more classic wooden cupboard almirah in Rohtak, we have them as well. Choose from premium textiles, plush upholstery, smooth natural wood, mesh, or plastic in a range of colors ranging from conventional to cutting-edge. As one of the largest manufacturer & wholesale wooden furniture distributors/suppliers in Rohtak, if you are seeking for wooden cupboard almirahs, bulk purchase wooden cupboard almirahs, or are wanting to bulk buy wooden cupboard almirahs in Rohtak, please contact us at Reedify.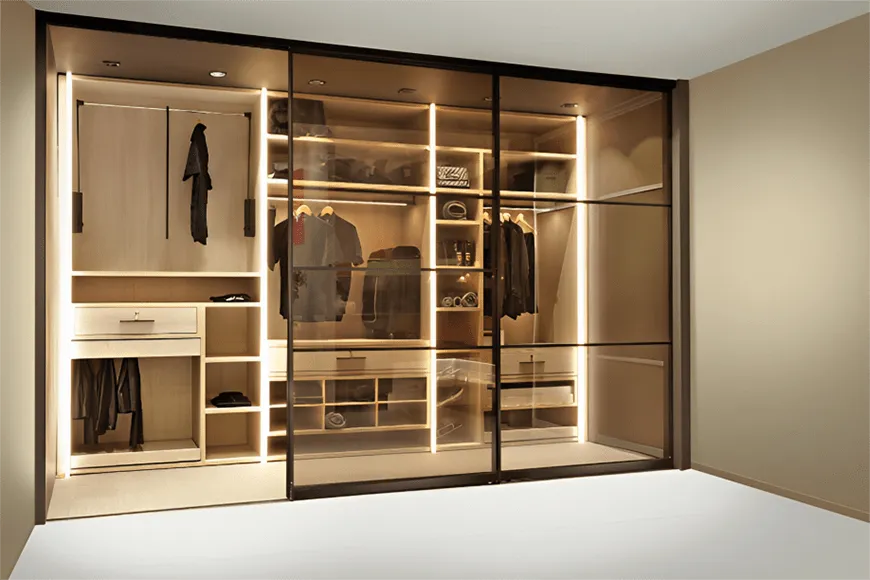 Modular Wooden Almirah For Bedroom
The saying "you can never have too much storage" applies equally to the bedroom as it does to the office. This is our driving concept at Reedify when it comes to wooden almirah designs for the bedroom in Rohtak. Whatever your storage requirements are, we adopt a creative, imaginative, and practical approach to supply you with the best storage solutions. We provide single door almirahs, double door almirahs, triple door almirahs, and four door almirahs in various designs and sizes. We also offer almirahs with built-in mirrors, almirahs with drawers, and almirahs with shelves. We are delighted to offer the best wooden almirah design for the bedroom, a wonderful twist on the classic shape of bedroom furniture. We have finishes in beech, artic oak, white, carbon walnut, claret, sea blue, grey, and many more colours.
Our Modular Wooden Almirah Solution
Reedify is a skilled wooden almirah manufacturer in Rohtak. Our professionals will assist you in furnishing your living space. You will receive a full and acceptable furniture solution with the aid of our professionals. Just a phone call away
">